While there are many ways to get Gems in this server, I will only cover a few of them which involve 4 dungeons that are easily done and the Bounty system.
1st dungeon is the Cherry dungeon, where you'll most likely spend your time leveling.
Find the NPC named 'Cherry Blossom Event' at center of PoW and talk to her.
To enter the Cherry event map, simply click 'Go to Cherry Blossom Home'.
After successfully finishing the dungeon with SSS grade, you will get one cherry blossom. Keep at least 3 blossoms and at the end of this guide, I will explain how to get gems from them.
2nd dungeon is Van Cliff. To run the dungeon you will have to buy [Hero] 22nd Floor Scrolls.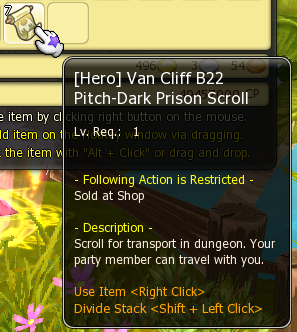 You can find the scrolls by entering the Cash shop > Cons. > Scrolls
Bone dragon itself won't drop any items, but you will get 300 Gems out of boxes for each party member for clearing the dungeon. That means you can run with 4 accounts to get a maximum of 1200 Gems per run!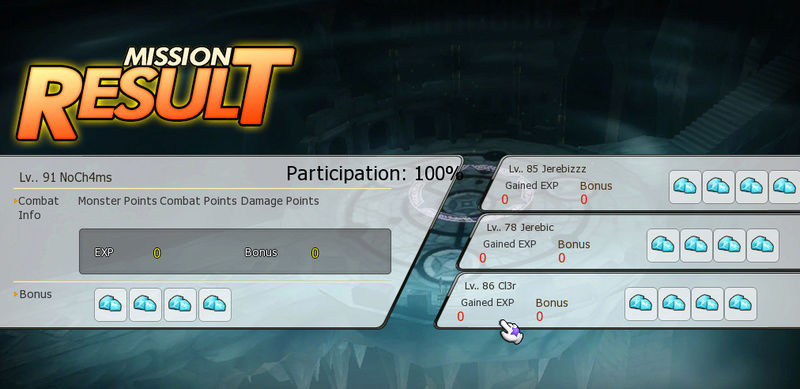 3rd dungeon is Drakos. To enter it, you will need to buy [Hero] 45th Floor of Drakos.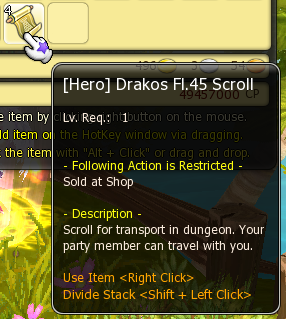 To buy the scrolls, go to Cash shop > Cons. > Scrolls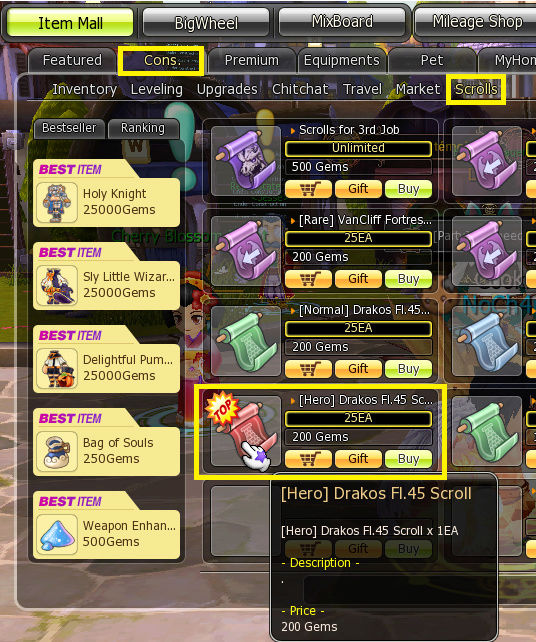 After finishing the dungeon, you can get [Bounty] Gem of Glory piece. I'll explain how to exchange it at the end of this guide.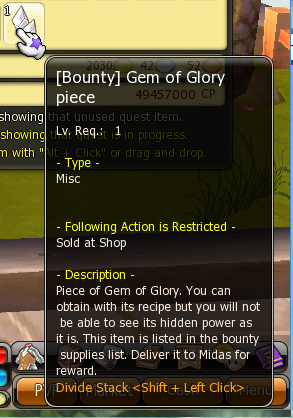 4th dungeon is Elga.
After finishing it, you can get Black Dragon Blood. 
All these items you gather can be exchanged by the NPC Midas, located before Windia farm.
To exchange these items talk to Midas. [NEW]Deliver > Bounty Exchange.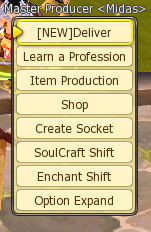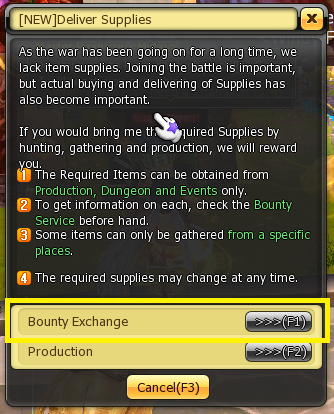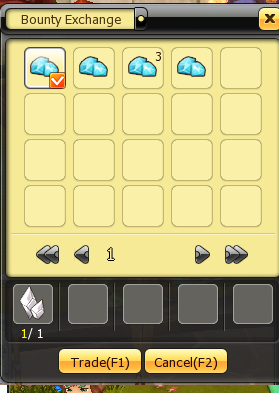 1x 150 Gems for [Bounty] Gem of Glory piece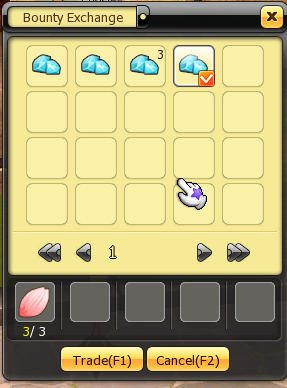 3x Cherry Blossom for 1x 75 Gems
1x Black Dragon Blood for 1x 150 Gems

I hope this guide can help you with getting your gems.
Have fun playing ^^